Organic Wales – organic Welsh living!
Welcome to Organic Wales, the online resource centre for organic and sustainable living in Wales. Our directory pages provide the most comprehensive listings of organic companies in Wales you will find anywhere on the Internet. You might be surprised at what's available organically in Wales!
By buying organic food, products and services from these companies, you can support the local food economy, reduce pollution caused by global distribution and continue the growth in demand for organic produce, which in turn will encourage more suppliers.
Organic Wales also has pages of news, events, articles, information and recipes. Thank you for visiting our website 🙂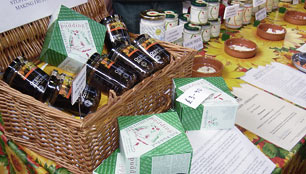 Organic Wales Directory
Visit our directory for the latest organic resources in Wales – everything from food producers and restaurants to holidays in Wales!
Latest organic, eco-friendly and green news and events in Wales. Click here for more.